Klok and Asthma Allergy Nordic Label
Three countries. One trusted label.
Asthma Allergy Nordic is a collaboration between the asthma and allergy organisations in Norway, Sweden and Denmark. A new label making it easier for customers to find gentle products selected with care.
The logo
When you see our logo on a product you can be sure that the product contains no perfume and that we have done a critical assessment of the recipe. Products with the Asthma Allergy Nordic logo are considered beneficial for those who suffer from asthma, allergy or other sensitivity – and for everyone else who wants to avoid perfumes and allergens.
Please note that the Asthma Allergy Nordic label is a recommendation only. An absolute guarantee that no one will ever experience a reaction of some sort from a product carrying our logo is obviously impossible.
Both in the Nordic region, and in the rest of the world, the number of people diagnosed with asthma or allergies, is increasing. This has led to a significant interest in the Nordic labels from international markets, far beyond Europe.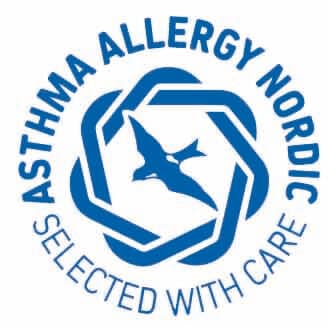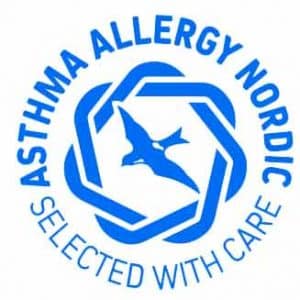 Criteria
To receive the right to use the Asthma Allergy Nordic label and its corresponding product recommendation, a product must be relevant for our target groups. Before it can be given the right to use our logo, it must therefore go through a thorough assessment. The applicant must share complete recipes, including details of all raw materials, and results of any relevant product tests, etc. In case of a positive assessment, a written agreement must be entered with the organisation before any use of the logo.
All Klok products are certified with the Asthma Allergy Nordic label. Click here for the certificate..
For more information about the Asthma Allergy Nordic label please visit this website.